EFFoST "Student of the Year Award" for Maximilian Kannapinn
2023/11/20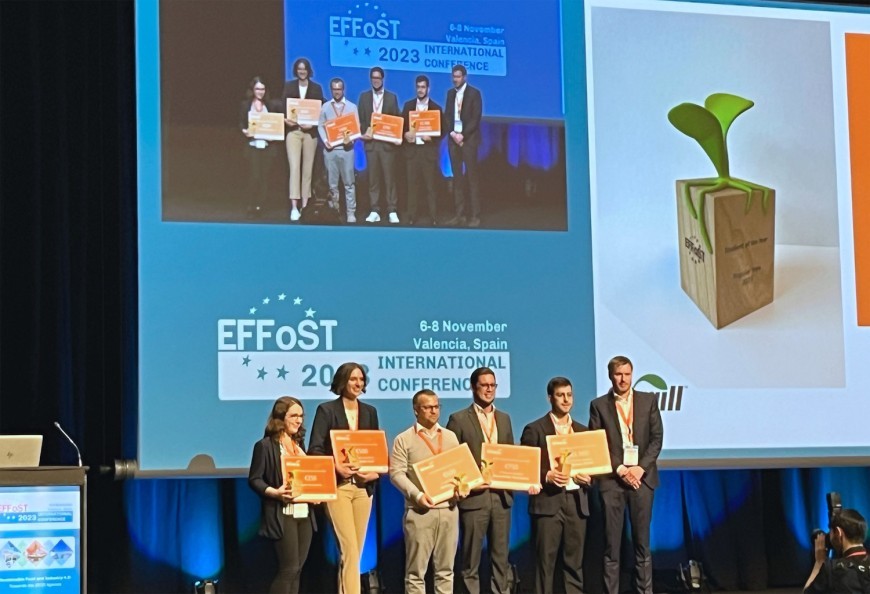 CE graduate and now post-doc Maximilian Kannapinn was awarded second place at the EFFoST "Ph.D. Student of the Year Awards" in Valencia for his doctoral thesis "Digital Twins for Autonomous Thermal Food Processing" – congratulations!
Maximilian Kannapinn wrote his doctoral thesis at the FNB institute in the Mechanical Engineering department at TU Darmstadt. He has been a postdoc at CPS since summer 2023 to jointly apply the methodology of digital twins to our research areas.
Every year, the European Federation of Food Science and Technology (EFFoST), together with the sponsor Cargill, announces prizes for outstanding achievements by doctoral students in food science, for which over 100 young researchers from all over Europe apply.